Why Attend
Across Europe, the recession proof petcare market is facing is toughest challenge. Rising costs are impacting consumer purchasing, manufacturing costs, and causing detrimental impacts to companies across Europe.
Join us at Petcare Innovation Europe as we bring together the leaders innovating the petcare landscape in 2023 to help you tackle the biggest challenges and identify the biggest opportunities for you in the petcare market.
Our new European focus allows you to connect with emerging companies who are meeting pet parent needs and changing the landscape of the petcare industry. You'll also network with industry leaders across insurance, retail, food, products, technology, health and wellness who are actively looking to invest, partner and acquire.
New for 2023
Improve practice efficiency and technology adoption at our new vet tech track 
Uncover key consumer behaviours that will impact purchasing at our industry insights session
Discover the latest in wearables, IOT devices and petcare platforms that are improving pet wellness and preventative care at our new pet tech track
Discover how you can expand across Europe at our interactive market breakdown roundtables
Find your next investment at our investment roundtables split between – Angel, Seed, Pre-Seed, Series A, Series B and Series C
Partner and invest with the biggest names in petcare, with delegates from: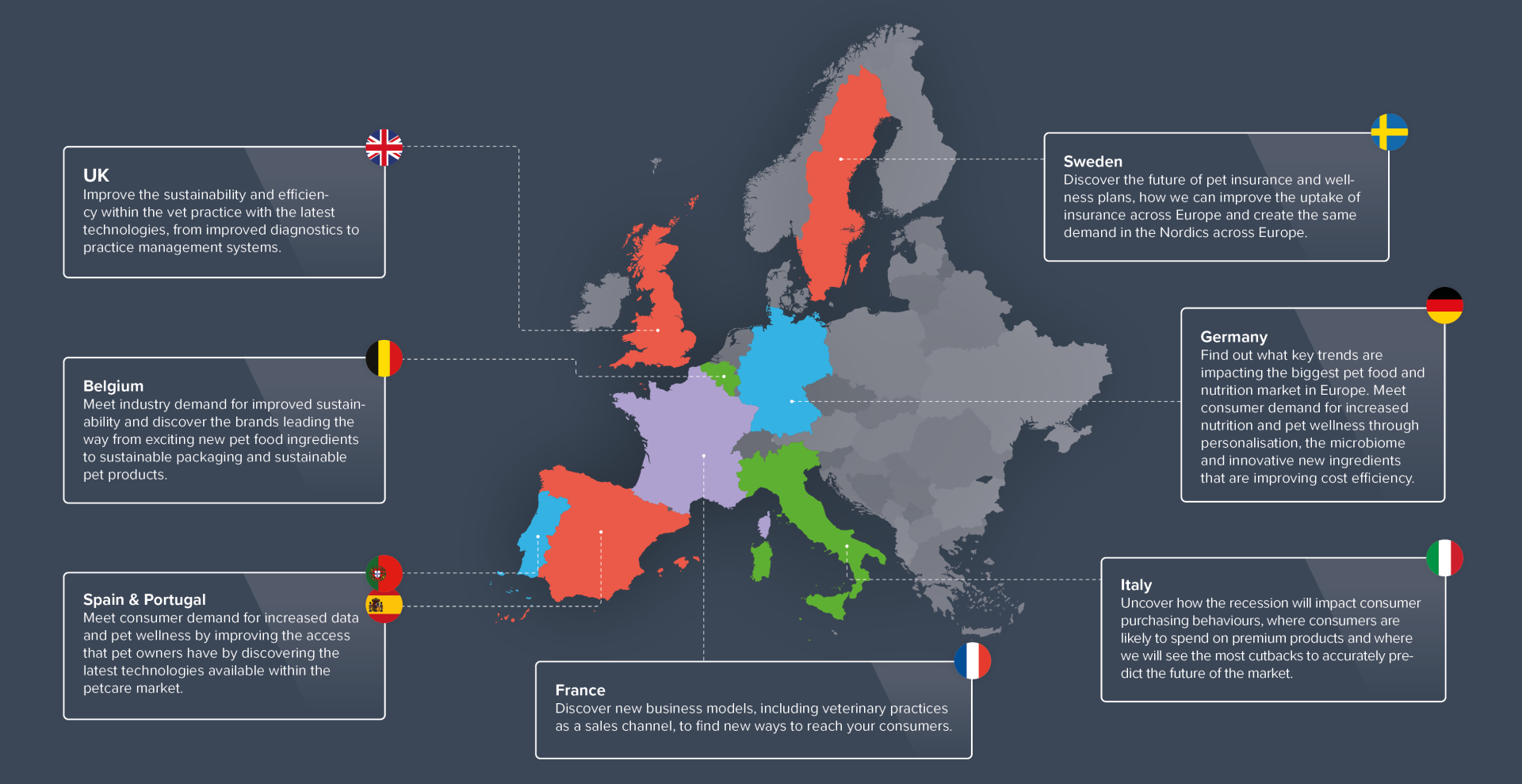 Must Attend Industry Event
Highlighting innovation across the petcare space is at the core of this event. The Best in Show Spotlight will be hosted across the two days allowing more start-ups than ever to present their offerings to our audience of strategic and financial investors. 
The finalist pet brands will be handpicked by the prestigious selection committee to present their products or services on stage for 3 minutes on the main stage in a quick-fire round of presentations followed by a Q&A with the selection committee.
This is a unique opportunity for emerging companies to present to our live audience of seasoned strategic M&A scouts, venture capital and private equity investors and secure the investment and partnerships needed to ensure your success in 2024.
APPLICATIONS WILL OPEN SOON.
Drive your business and the industry forward at the CEO and Founders forum by fostering key relationships and partnerships through exclusive networking opportunities and insightful discussion.
Apply now if you are a CEO/Founder to make sure you are one of the 50 chosen to attend.
APPLICATIONS WILL OPEN SOON.
Register Your Interest for 2024
The agenda for Petcare Innovation Europe will be released soon.
Fill out this form to register your interest and be the first to recieve the agenda when it becomes available!

---
Register Your Interest
2023 SPEAKERS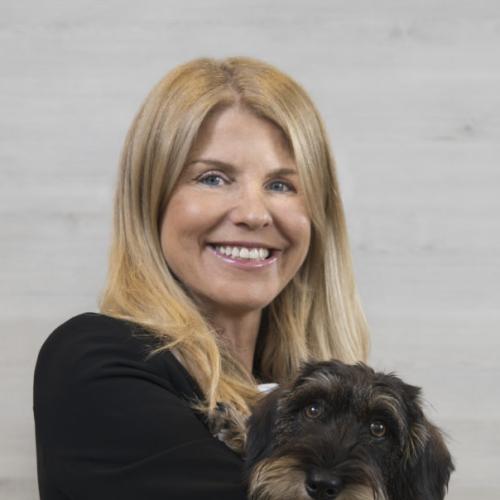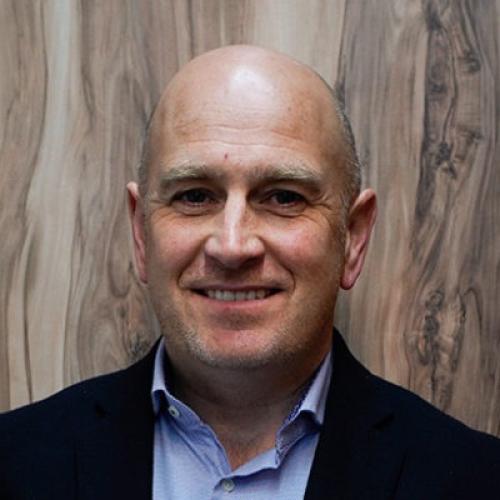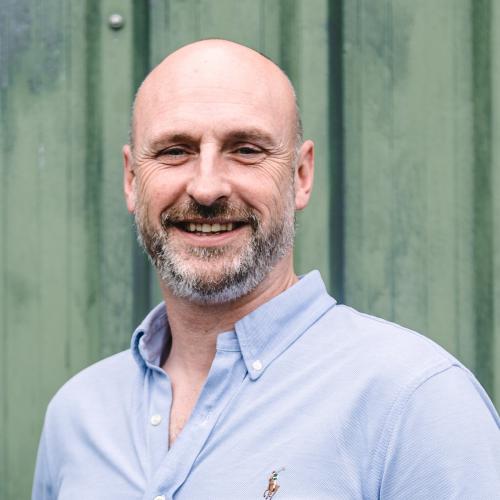 Mark Scott
Mark is Co-Founder and CEO of the pet wellness brand Bella & Duke which has become the largest DTC of natural pet food in just over 3 1/2 years in the UK.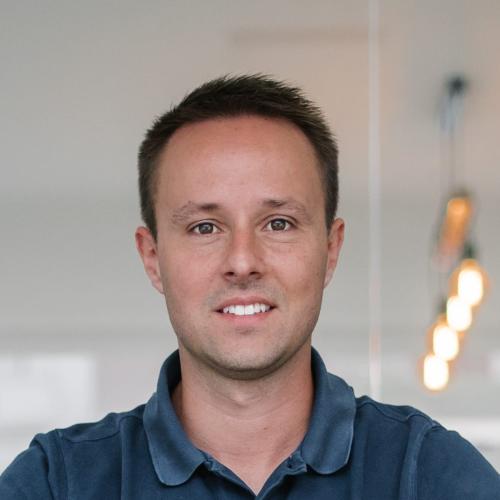 Andre Jordao
Andre is an experienced entrepreneur and the CEO of Barkyn, a pet food subscription combining personalised food and telemedicine, growing in multiple European countries.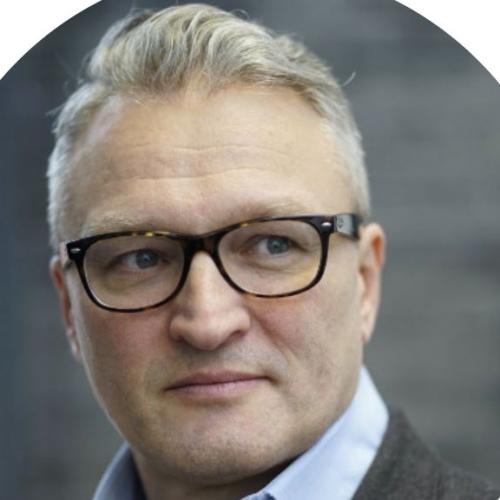 Ivan Farneti
Ivan has been an active venture capital investor for the last 20 years and he is the co-founder of Five Seasons Ventures, the first European venture fund fully focused on Foodtech.
He is passionate about product and technology innovation aimed at solving big challenges in the food industry: from alternative sources of proteins, to functional foods, from new models of food distribution to the reduction of food waste. At Five Seasons he invested in Tropic Biosciences (plants gene editing), Butternut Box (DNVB pet nutrition), THIS.co (plant-based meat alternatives), Cortilia (D2C fresh food retailer), YFood Labs (balanced meal replacements), Just Spices (D2C spices), Yamo (D2C fresh baby food) and La Fourche (D2C organic groceries).
His experience from previous venture funds in London, includes structuring investments, organizational and strategy development, setting up governance for growth and planning for successful exits. He was an early stage investor in Everbridge, Inc. (Nasdaq: EVBG), Tridion (acq. by SDL Plc), Gomez (acq. by Compuware), among others.
In his spare time he enjoys family life, cooking, fly fishing, and practicing jiu-jitsu with his son Adam.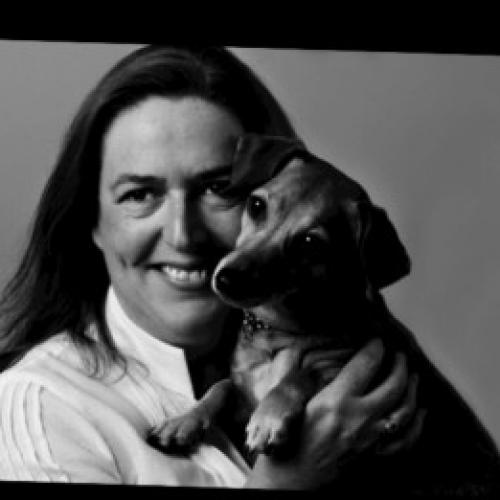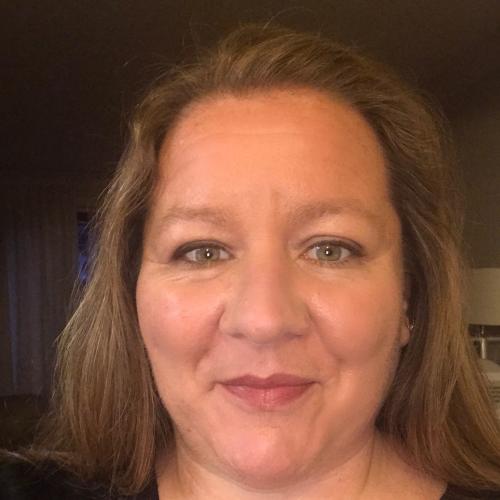 Caroline Collins
Caroline is a practicing Vet with over 15years experience and is Clinical Director at Pennard Vets. She believes in finding new and better ways to care for clients and their pets. It is this drive that has lead to constantly innovating and exploring Industry-leading advances to deliver this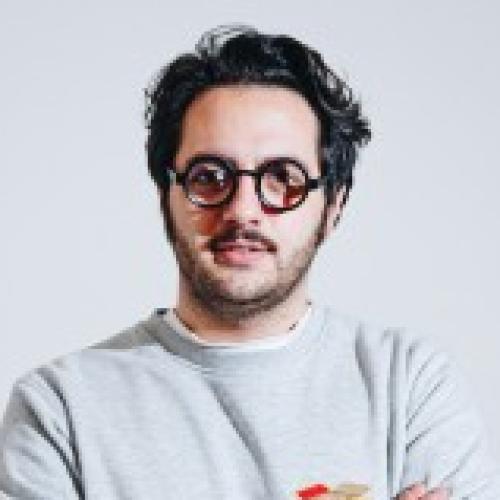 Marco Lagana
Born in 1991, Marco Laganà studied at Politecnico di Milano. He moved to Paris in 2013 to work in fashion as designer and communication consultant. Back in Milano in 2015 he launched a Shoes company distributed in Italy, Japan, Korea, China, France and other countries.
In 2017 he worked as a creative director focused on branding and marketing development for an Italian food delivery startup achieving a 10x growth and revenues of 2.5M€+.
In late 2019, after meeting his co-founder and CEO Pierluigi Consolandi, they decided they wanted to disrupt the Italian petfood industry with a fresh take on traditional dog food, then they launched Dog Heroes.
In 2021 Marco has been included in the Forbes 100 Under 30 Italy in the E-commerce category.
The company is changing the paradigm of pet food in Italy bringing a freshly prepared home-cooked offer to the market.
After 3 years of D2C channel only and thousands of dogs served, Dog Heroes is now aiming at opening new channels to reach more and more dogs all over the country.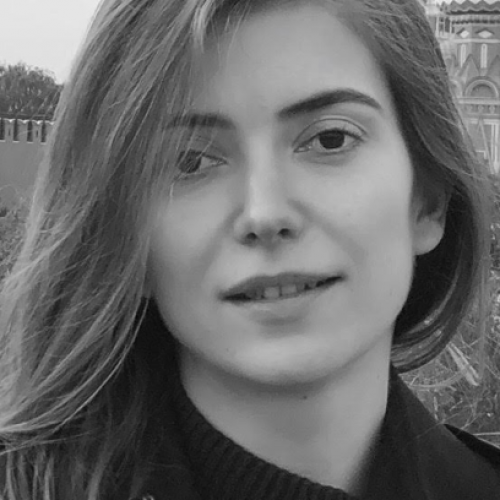 Victoria Perweiler
Victoria is a Venture Partner at Digitalis Ventures. Digitalis Ventures manages Companion Fund, a $130m fund investing in the future of pet care.

Prior to Digitalis, Victoria led growth marketing and product strategy at a number of human health startups in SF & NYC (Nurx, Ava Women), taking these companies to their first 100k customers. As a former operator, she's a hands-on investor that enjoys supporting portfolio companies on hiring, growth and product roadmaps.

She's excited to partner with product innovations that positively impact how humans interact with their companion animals and improve a pet's long term health outcomes.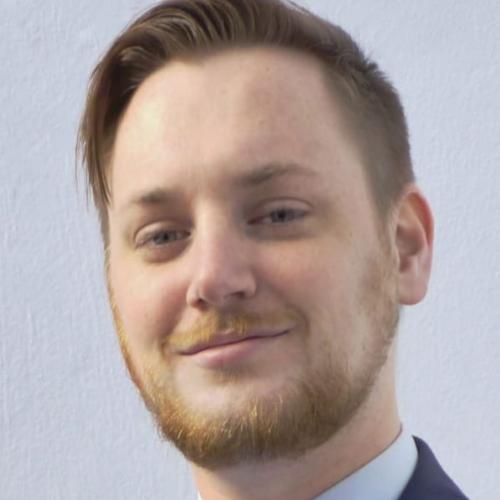 Tristan Höver
Euromonitor International
Tristan is the Senior Research Analyst of the Düsseldorf team at Euromonitor International. He is specialized on Pet Care and food & nutrition industries in the DACH region.In his current role, Tristan is responsible for analysing the latest trends and developments influencing the pet care, food and nutrition industries, with a focus on the German market, in a range of reports. Tristan also contributes directly to the quality of Euromonitor's global research. His analysis has appeared in business publications like Handelsblatt and he has been a speaker at several renowned webinars and trade fairs such as Interzoo Academy, ISM Cologne and AnugaFoodTecTristan has completed an apprenticeship as an associate engineer as well as a degree in business psychology.
Take a look at Euromonitor's latest report on the Top 10 Global Consumer Trends of 2023 here: https://bit.ly/3XfAEzO
Access Tristan's presentation from Petcare Innovation Europe here: https://bit.ly/41hmEao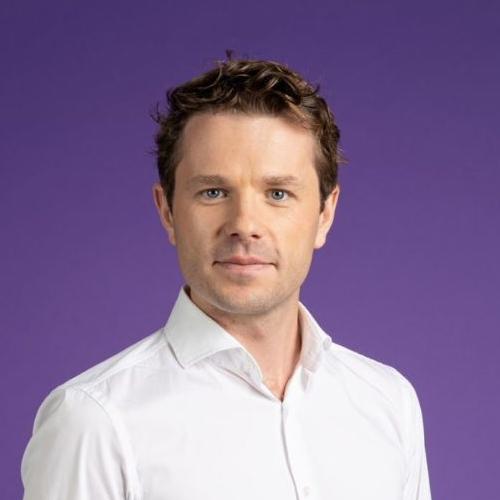 Gilles Vanhouwe
Senior Principal (Investor)
Gilles graduated with a masters degree in civil engineering, but decided to start his career in strategy consulting at Bain & Company. He worked across all five continents while at Bain, serving blue chip clients in CPG and Retail for nearly 10 years. Along the way, he got a taste of corporate life while working for Mars Pet Care as Trade Marketing Manager. In 2018, Gilles reinvented himself as a (growth) investor after moving back to Brussels, joining the Verlinvest team in the Summer of that year.
Today, he still leverages his experience in CPG and Retail, but also loves venturing into new territory and bringing Verlinvest along (e.g. in eHealth, eGrocery, eBikes, eSports and pets…). He keeps a close eye on what happens in BeNeLux and look after portfolio companies Mutti, Liva Healthcare, Everli and Tom & Co.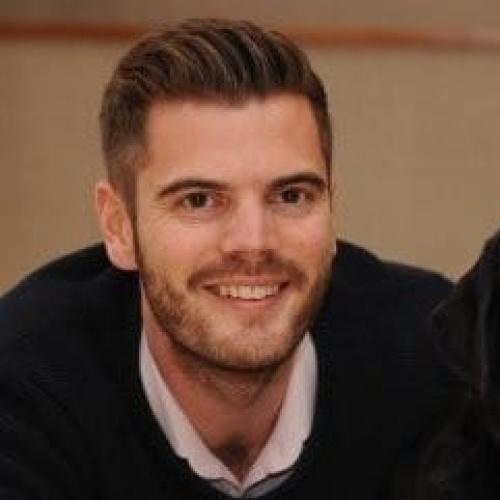 Barry Brackner
Barry is a strategy consultant to the pharma, welfare, retail, tech and veterinary profession having previously held senior executive roles within the veterinary profession most recently an executive board role at CVS as Marketing and Commercial Director, the largest PLC veterinary group in Europe, a role which involved him developing and delivering marketing strategies for the organisation and its member practices and honing its commercial operations. This role saw him supporting growth and the integration of over 300 veterinary practices, crematoria, out of hours clinics and multi-disciplinary hospitals and bringing to market a number of own label prescription and non-prescription products.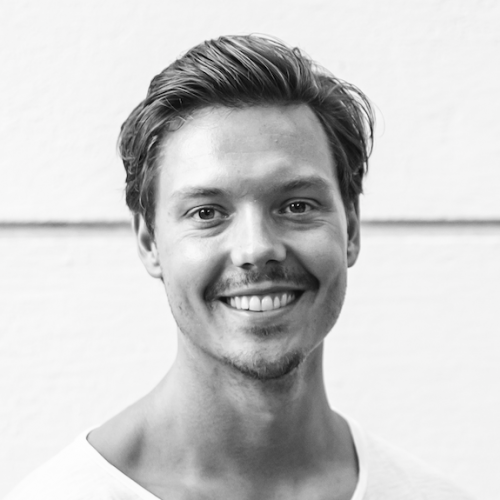 Alex Baumann
Alex Baumann is the co-founder and CEO of swedish-born Petbuddy Group (PBG) that acquires and scales sustainable pet food brands. Prior to founding Buddy Pet Foods (now part of PBG) in 2019 Alex was MD for beauty-subscription box Glossybox Nordics, worked with M&A and internationalization at british THG, and led digital strategy at Volvo Cars. Alex holds an MSc. in International Business from Gothenburg School of Business, Economics and Law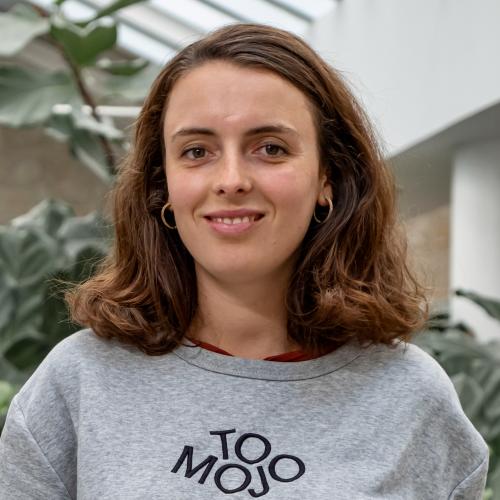 Madeleine Morely
Anglo-French, 29 years old. Madeleine studied Economics at Exeter University and then did a MSc in Environmental Technology at Imperial College.
After graduating I joined a Carbon Offsetting company called Natural Capital Partners briefly before deciding to set up he own insect-based pet food company TOMOJO.
Created in November 2017, TOMOJO is an insect-based pet food company based in Paris. Our mission is to promote natural, healthy and traceable food for pets while preserving the planet.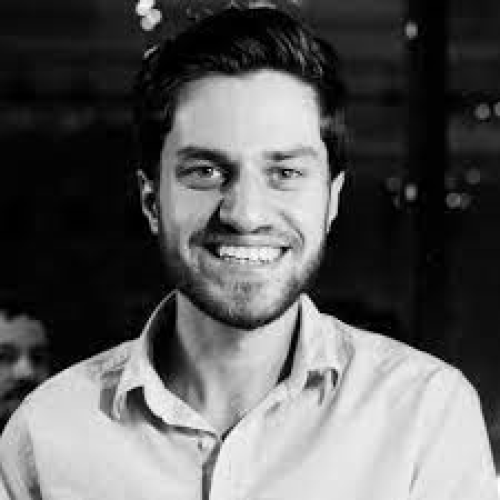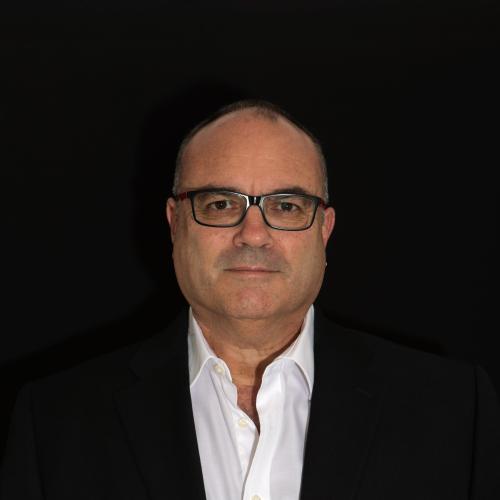 Eli Hasson
Eli Hasson is founding partner of PHIL Ventures (Pet Health Innovation Labs) – the early-stage investments arm of Australia's PETstock group.
Based in Tel Aviv, Eli has over 25 years' experience in the Israeli tech sector – with deep knowledge in business strategy and multi-national operations. He was involved in multiple disruptive digital health ventures and led several technology mega-projects. Eli co-founded Quantum Discoveries – an industry-disrupting mineral exploration company that develops and deploys innovative technologies, operating in Chile and US.
Besides his passion for tech & innovation, Eli is an avid jazz musician and improviser.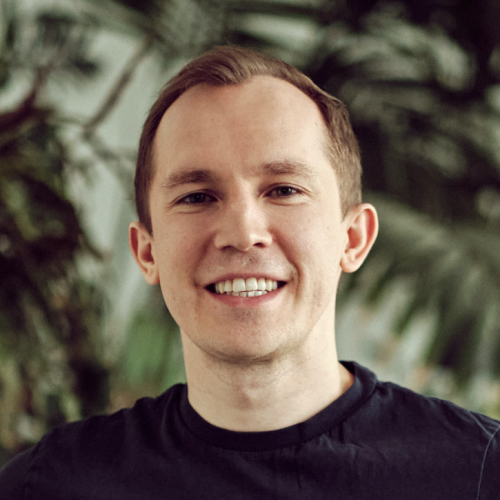 Stanislav Nazarenus
Stanislav Nazarenus is the co-founder and Co-CEO of mammaly, a digital pet health startup from Germany. He is leading the product, finance, operations as well as the retention marketing teams. Previously, he was active in the management consulting and venture capital industry at firms like KPMG, Coparion or Global Founders Capital.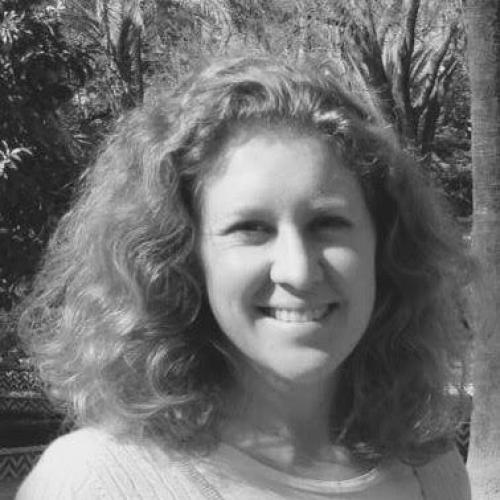 Jessica May
European Virtual Veterinary Care Association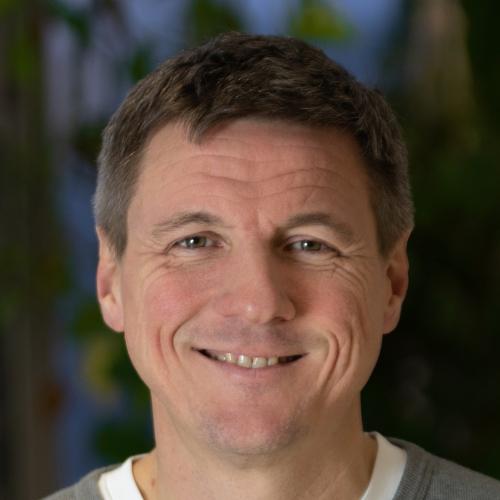 Mathew Prior
Mathew is CEO of TrustedHousesitters, the world's largest marketplace dedicated to vacation pet care. He has a successful background in growing global experiential leisure businesses.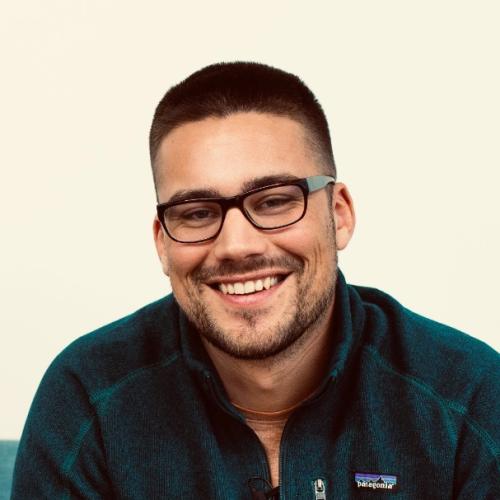 Jonathan Loesing
Jonathan is the CEO and founder of Rex. Rex is a Berlin-based startup building and operating design-forward, tech-enabled veterinary clinics from scratch.

Prior to founding Rex, Jonathan worked as a management consultant at McKinsey & Company. Here he focused on M&A and digital business building in healthcare. Before McKinsey, Jonathan co-founded the fintech startup Forexfix.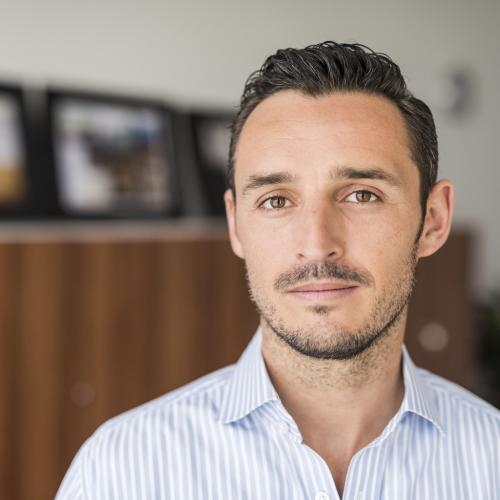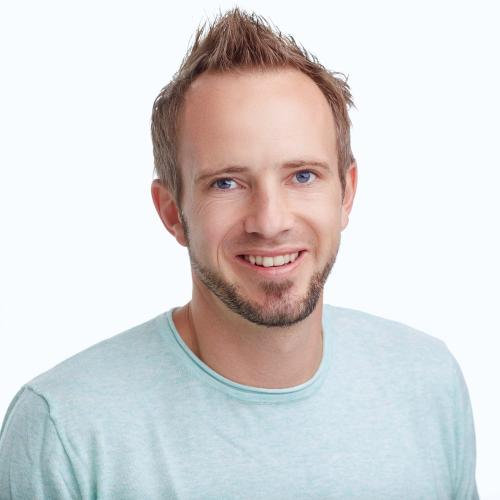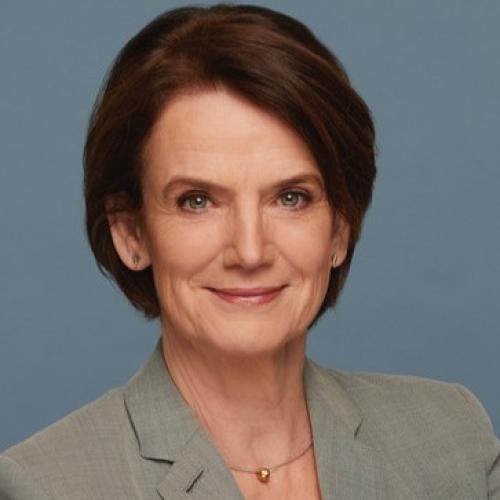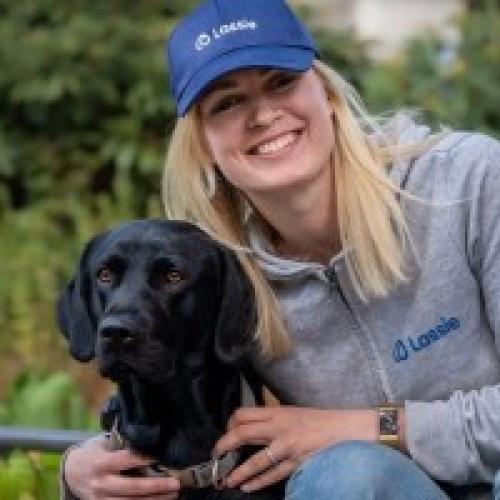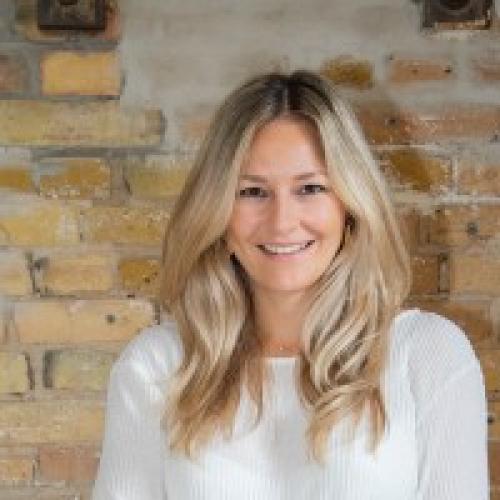 Tania Moser
Tania is the CEO of Pets Deli, the leading direct-to-consumer pet food brand in Germany. Pets Deli's mission is to make healthy feeding easy for everyone. It boasts a full range of premium dog and cat foods such as raw meals, dry and wet food and a complete assortment of snacks. In addition it carries products for pets with sensitive stomachs and recently introduced a sustainable product line that uses alternative proteins as well as a complete healthcare line.
Tania took over Pets Deli in 2017 after it had to file for bankruptcy and rebuilt it from scratch. Today it is one of the fastest growing online pet food companies in Europe known for its speed of operation, online marketing strength and successful subscription services. Pets Deli currently launches on average one new product per week and will continue to grow both on- and offline in the upcoming year.
She holds a masters degree in International Management previously worked for the Boston Consulting Group.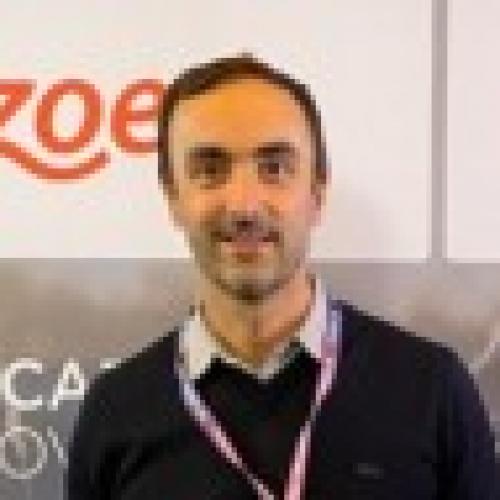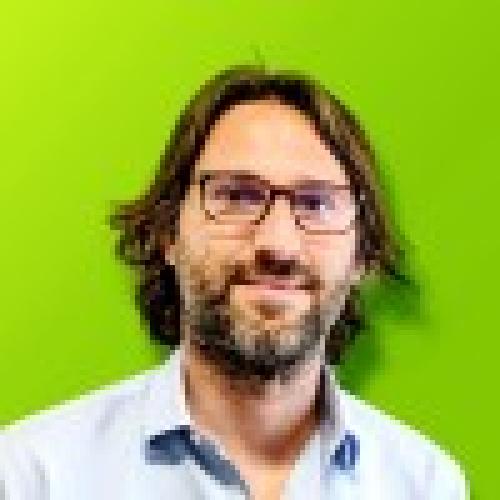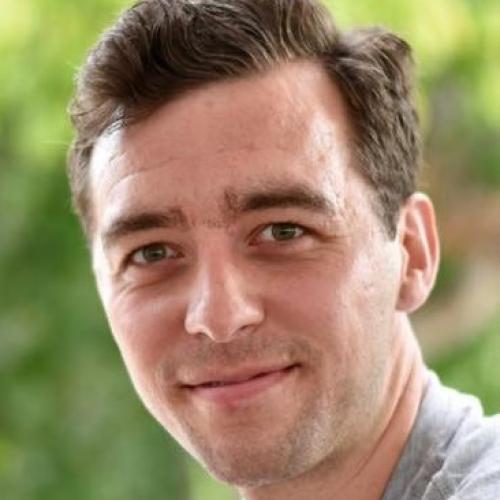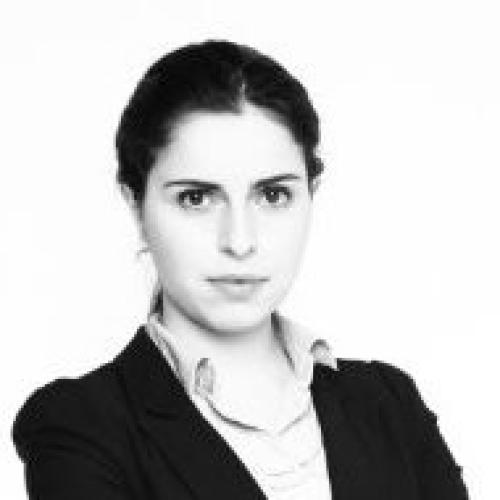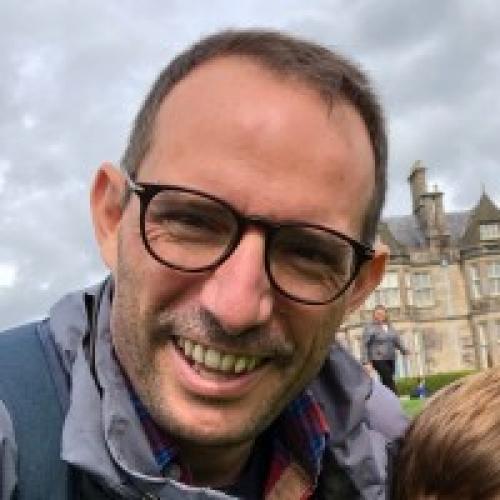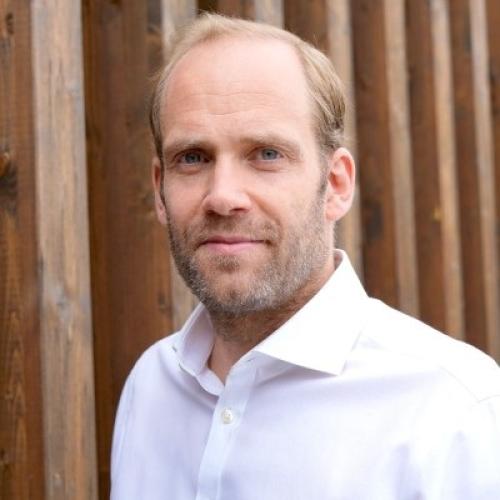 Wolfgang Maurer
Wolfgang Maurer studied international business development at International Management Center in Krems where he finished his master's degree in 2004
Only five years after his graduation from University, he founded ARACON Consulting GmbH, a consulting firm offering services in Cross-border M&A, International Business Development and Strategic Advisory
In 2020 Wolfgang co-founded the Pet-Tech start-up HelloBello which offers freshly cooked and human-grade dog-food on a subscription basis. HelloBello is tailored to each dog's nutritional needs and is delivered directly to the customer's door (D2C).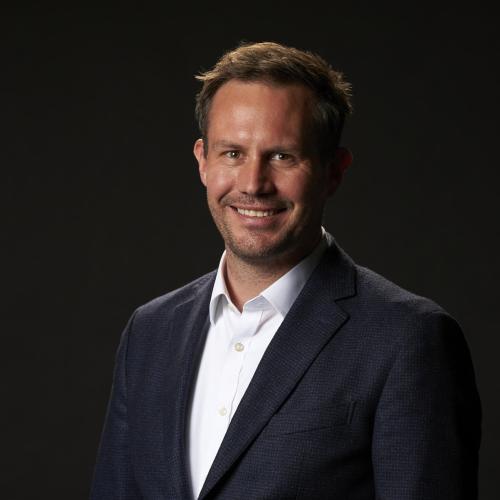 Julian Von Eckartsberg
Burda Principle Investments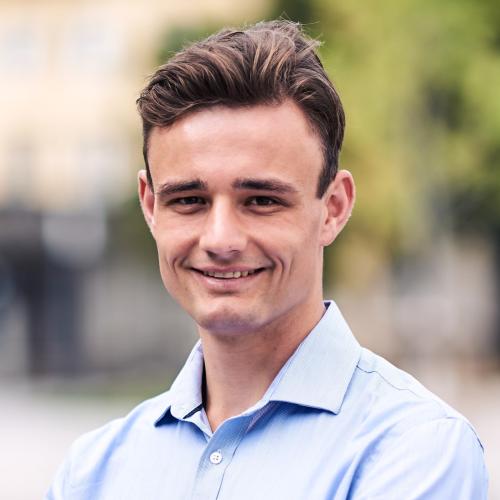 Ole Peters
Ole supports the Trivago founders that are investing through Monkfish Equity into start-ups.
Most investments are made in areas like D2C/B2C and platform or market place businesses. Currently, Monkfish is invested in three pet-related start-ups: AlphaPet, Dogo and Tractive.
With Monkfish, the investment focus is more on later stages. For early-stage deals, Ole started KFLT, which is a business angel network that pools dealflow and investments among its investors, that includes two of the Trivago founders and other well-known founders.
If you can't reach Ole, he is either playing tennis, running, cycling, hiking or spending time with friends.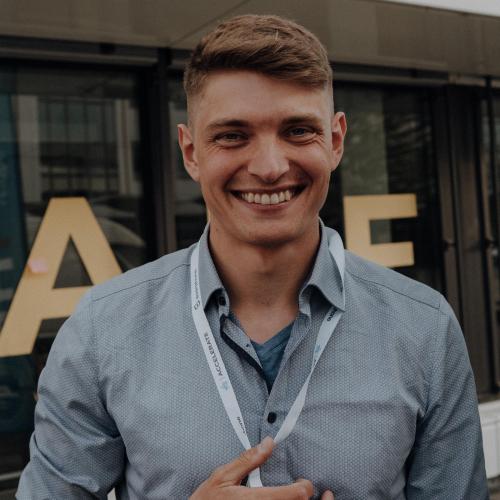 Till Rosnick
Investment Manager at the Family VC WEPA Ventures. Currently mainly looking at B2B Sustainability topics. Passionate about driving the green transition and initiating as well as scaling product/user/consumer-first start-ups. Past experience includes B2B SaaS, eCommerce and PetTech."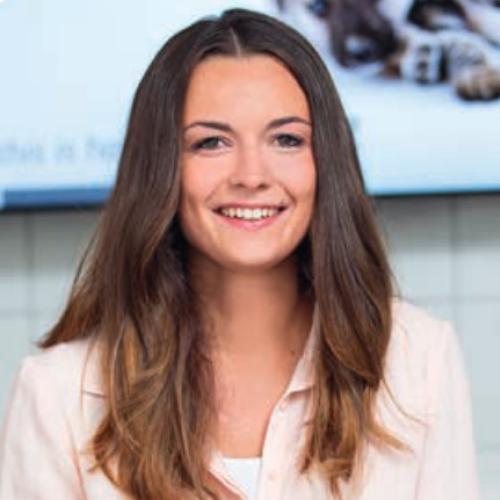 Jamina Zaugg
I was born on 28.01.1993 in Bremen, completed my Bachelor of Engineering July 2015 and my Master degree 2018 in "Food Science". During my studies my interest in animal proteins and the alternatives to them grew. So I started working in product development at Saturn Petcare in 2018. This is where I strongly developed my desire to use alternative proteins in pet food. So it came via several detours to the foundation of BugBell - dog food with a lot of buzz. I have been self-employed since 2021 and 2 years later we are already working on vegan solutions in addition to insects. My team and I bring delicious meat alternatives in the bowl, which not only taste good for the dog, but also for the climate.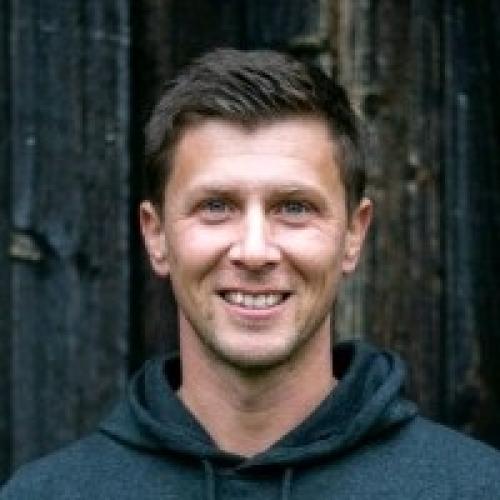 Saskia Hoebee
Saskia is a Senior Associate at Five Seasons Ventures, with the fund since March 2020.
Prior to joining FSV, Saskia worked for 4 years at Rabobank International where she started as a management trainee before working on various projects related to food and ag innovation, and startup financing.
At FSV, Saskia is involved in the boards of Air Up, Just Legends, Her1, the Nu Company, KoRo, and Mammaly. Besides her passion for hunting for the best deals and portfolio management, she has made it her personal mission to invest in more diverse (and female-led) management teams.
Saskia holds a Master in International Political Economy from the University of Groningen. In her free time, she enjoys travelling, salsa dancing, festivals, sports, cooking & eating, and spending time on the beach.
2023 Partners
Platinum Associate Partner
Zoetis
As the world's leading animal health company, Zoetis is driven by a singular purpose: to nurture our world and humankind by advancing care for animals. After innovating ways to predict, prevent, detect, and treat animal illness for more than 70 years, Zoetis continues to stand by those raising and caring for animals worldwide – from veterinarians and pet owners to livestock farmers and ranchers. The company's leading portfolio and pipeline of medicines, vaccines, diagnostics, and technologies make a difference in over 100 countries. A Fortune 500 company, Zoetis generated revenue of $8.1 billion in 2022 with approximately 13,800 employees.
For more information, visit www.zoetis.com.
1-2-1 Networking: Make the Right Connections
Our networking platform, Swapcard, allows you to create a profile and connect with all other attendees at Petcare Innovation Europe. Arrive in Berlin with a bespoke meeting schedule and ensure you connect with the industry stakeholders that are most important in building your business.
Swapcard gives you access to the entire attendee list, allowing you to message and invite people to connect during the formal meeting sessions run throughout the day. You will also have additional time during our informal and interactive networking sessions.
Become a Partner
Kisaco Research provides the much-needed platform on which industry executives can network, connect and learn from each other as well as meet potential industry partners.
Far from the typical 'meet-and-greet' exhibition experience, you – as a sponsor or exhibitor – will be positioned as a partner of the event with a focus on the benefits of your product and brand, rather than just a name on an exhibition list.
With our extensive marketing experience and strategy, your partnership with Kisaco Research will grant you a sponsorship package that is an extension and enhancement of your current marketing and branding efforts. We value your ROI and will work with you directly on your specific goals and targets – that's why we take special care in finding the most relevant end-users to attend, so that your financial and resource investment is smartly allocated.
Find out more by calling us at +44 (0)20 3696 2920, or emailing Harrison Sharp at [email protected] 
Whether you are an association, embassy, industry body or publication, we can offer a tailored marketing partnership to suit your needs. As a Media Partner we can:
Promote your organisation as an event partner across all conference materials, including the website, brochure, emails and on-site programme
Offer your members or readers a discount on their registration fee for Petcare Innovation Summit Europe
Provide one free press pass to attend
Distribute promotional materials at the conference
If you are a registered industry journalist or member of the press and would like to arrange an interview with a speaker or to discuss the event please contact:
Marianne Brett
Marketing Manager
T: +44 (0)203 696 2920
E:  [email protected]

Sending Your Team? Group Discounts Available!
Applicable for Primary Market, Service Provider and Industry Rates Only. Not available for Academic or 'Start-Up' rates
Book a Team of 3+ - Save an Additional 10% Off
Book a Team of 5+ - Save an Additional 15% Off
If you would like to register a team of 3 or more, please email [email protected] for your discount coupon code before registering. PLEASE NOTE: Discounts cannot be combined with Early Bird Pricing or any other discount or offer. If you have any questions about your registration, please call us on +44 (0)20 3696 2920
We accept the following cards through Stripe:
Prices will increase on 31 March
— January 1, 1970 —
Preparing registration...
Marketing Solutions
Want to discover our bespoke marketing offerings?
View our Marketing Solutions Pack and learn more about our range of Lead Generation, Thought Leadership, Brand Awareness and Market Insight products.
Frequently Asked Questions
When and where is the event?
The event will take place 3-4 May in Berlin, Germany.
Where is the venue?
The event will take place at: 
Hotel Berlin, Berlin
Lützowpl. 17,
10785 Berlin, Germany
How do I register?
You can register your place here. If you have any difficulty or further questions when registering, please get in contact at [email protected].
What tier am I?
We have 3 tiers of pricing: start-ups, industry and multinationals & service providers. Please use the guide below to determine which you are:
Start-ups/Emerging: 
Start-ups, VCs and Angel Investors Please note: Those offering consultancy or market intelligence services do not qualify for this rate
Industry:
Health and Nutrition companies, Biotech and Digital & Tech Companies
Annual revenue under €100m
Multinationals & Service Providers:
CROs, CMOs, Consultants, M&A Advisors, Private Equity, Incubators, Accelerators and Distributors
Annual revenue over €100m
How do I use the networking platform?
Our networking platform, Swapcard, allows you to create a profile and connect with all other attendees at Petcare Innovation Europe. Once registered, you will be sent an email a week before the event with your details to login, create your profile, and set up meetings ahead of the event.
Please download the Swapcard app from the app store to use onsite at the event. If you have any questions on this, please get in contact with [email protected].
Who attends the events? Who will I meet there?
We're looking forward to welcoming 350+ petcare executives from across Europe in May. Our attendee breakdown will comprise of:
60% Start-Ups
10% Multinationals
10% Primary Market
5% Retailers
5% Insurance
5% Vet Practices
5% Service Providers
What's different to last year?
Petcare Innovation Europe is now in it's 5th year and you may be wondering how this year differs from previous years. Here's 3 areas we've added:
Market Breakdown Roundtables: Solve challenges you're facing across markets by discussing the opportunities in the UK, Germany, France, Italy, Spain and the Nordics
Vet and Pet Tech Focused Content: Discover how we can use technology to improve efficiency and prevent burnout in veterinary practices, and meet the most innovative pet tech companies, from wearables to IOT devices, who are leading the industry
Investment Roundtables: Find your next investment by connecting with investors and likeminded start-ups, split into different investment levels
Take a look at the full agenda here to see what else is instore in 2023!
About Kisaco Research
Kisaco Research produces, designs and hosts B2B industry conferences, exhibitions and communities – focused on a specialized selection of topic areas.
Meet industry peers that will help build a career-changing network for life.
Learn from the mistakes of your peers as much as their successes—ambitious industry stalwarts who are happy to share not just what has made them successful so far but also their plans for future proofing their companies.
Note down the inspired insight that will form the foundation for future strategies and roadmaps, both at our events and through our online communities.
Invest both in your company growth and your own personal development by signing up to one of our events and get started.